Welcome to 63089.info, your local resource for news and information for Zip Code 63089
The zip code 63089 is located in county Missouri. There are approximately 5,965 people living in zip code 63089. They make up households. The average income per household in the 63089 zip code is $48,187. The median age of the residents is 40 years old (which is 40 years old for males and 39 years old for females). For more statistics See 63089 Zip Code Information
Here's What In Zip Code 63089
Here's What In Zip Code 63089
Shaw Nature Reserve - The Shaw Nature Reserve of the Missouri Botanical Garden was began in 1925 because of the environmental problems the Garden was facing due to the extreme pollution problem that the city of St. Louis was experiencing because of coal burning. - More Info Tags: 63039, 63089, Gray Summit Missouri
More 63089 Zip Code Information
Villa Ridge Missouri
- Villa Ridge Missouri is a Census-Designated Place and is located in Franklin County in the 63089 zip code. Villa Ridge is just about an hour southwest of Downtown St Louis via Interstate 44 and Highway 100. -
More Info
- Tags: 63089, Villa Ridge Missouri
Here's What In Zip Code 63089
Real Estate For Sale in 63089 Zip Code
5957 Hillview Acres Drive
$280,000
Beds:
4
Baths:
3.5
Remarks: Wow Dramatic Price Change!!! Quiet Peaceful Living...this Wonderfully Maintained 2 Story Home Was Custom Bui...
124 Highway AT & 132 St Mary's Rd
$12,000,000
Beds:
4
Baths:
2
Remarks: Excellent Traffic Counts (49,476 On I-44; 15,210 On Hwy 100; 4,152 On Mo Hwy At). Visible From I-44 With Almo...
0 Hwy AT&100
$3,037,003
Beds:
0
Remarks: Prime 11.6 Acres Of Ground, Located Just Off 1-44. Great Location To Build Your New Business Or Investment Re...
0 Hwy AT & Hwy 100
$2,243,354
Beds:
0
Remarks: Prime Commercial Property - Located At The Intersection Of Highway 100 And Highway At. Easy Access To I-44. ...
4184 Highway V
$1,195,000
Beds:
3
Baths:
2
Remarks: Create Your Own Masterpiece! History Runs Deep With This Amazing Farmstead! Outbuildings Galore! Gorgeous Lake...
Disclaimer: The information herein is believed to be accurate and timely, but no warranty whatsoever, whether expressed or implied, is given. Information from third parties is deemed reliable but not verified and should be independently verified. MORE, REALTORS does not display the entire IDX database of Mid America Regional Information Systems, Inc. (MARIS MLS) on this website.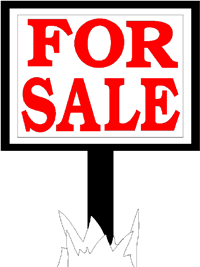 Featured Properties For Sale